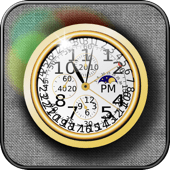 * Featured by Apple under 'New and Noteworthy' in the United States and 176 other countries for iPhone and iPad > Business
• Send your calculations by mail
• Universal App (iPhone, iPod Touch, and iPad)
• Retina Display graphics
• Fast app switching
The Time Column Calculator is a straight-forward no-nonsense app to get the sum and convert a series time expressions. As the times are added to the list as positive or negative values, the result is automatically generated and a history list is immediately updated and allows deletion of any row in the list.
Example – using the Days:Hours:Minutes:Seconds – format
Accumulated Times:
1:08:03:00
-0:05:06:00
-0:09:00:00
Calculated Time:
0:17:57:00
Expressions of time are entered in the D:HH:MM:SS format, and the touch interface of the iPhone/iPad/iPod Touch allows you to skip to the time unit of your choice or press the colon key to skip to the entry point using the convenient onscreen keypad for the best interactive application of problem solving.