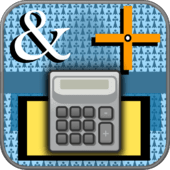 The Distance Converter app is a useful calculator for converting between distance units.
Also there is a fun series of calculators in the app for calculating your pets age into human years. This app works for both cats and dogs.
This app features:
• Send your calculations or conversion by email
• Universal App (iPhone, iPod Touch, and iPad)
• Retina Display graphics
• Fast app switching
• Automatically Saves Your Inputs
No network connectivity required.

This app is available for a discount to Apple-approved Education institutions through the Apple's Volume Purchase Program.