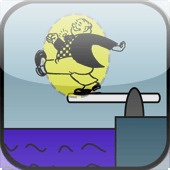 * Featured by Apple under 'New and Noteworthy' in iPad > Productivity
The Pool Volume and Size app is a straightforward, no-nonsense calculator to estimate the volume of water in any pool of a certain shape in US Gallons, Imperial Gallons and Liters. Also, included are helpful converters from feet to meters, temperature conversions, pressure units, flow rate, gallons to liters, a volume calculator for rainfall, and a Langelier Saturation Index calculator.
Pool Calculators
* Square Pool
* Rectangular Pool
* Free Form Pool
* Circular Pool
* Oval Pool
* Elliptical Pool
* Bean Shaped Pool
Miscellaneous Calculators
* Rainfall Calculator
* LSI Calculator (Langelier Saturation Index)
* Pressure Units
* Flow Rate Converter
* Temperature Conversion
Area Converters
• Square Inches and Shorter Conversion
• Square Feet & Yards & Meters Conversion
Distance Converters
• Inches & Centimeters & Millimeters Conversion
• Feet & Yards & Meters Conversion
• Nautical Miles, Statue Miles and Kilometers Conversion
Volume Converters
• US/Imperial to Metric Units Conversion
• Metric to US/Imperial Units Conversion
• Inches & Centimeters Volume Conversion
• Feet, Yards, & Meters Volume Conversion
This app features:
• Send your calculations or conversion by email
• Universal App (iPhone, iPod Touch, and iPad)
• Retina Display graphics
• Fast app switching
• Automatically Saves Your Inputs
No network connectivity required.
The application is a universal app compatible with the iPhone, iPod Touch, and the iPad.
Note: All information in this app is for informational purposes only.