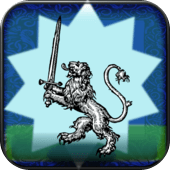 The Income Calculator is a helpful and useful set of tools for computing income, percents, averages, salary, tips, and distances.
Included are both left and right-handed versions of the number averages.
Calculators:
– Salary
– Income
– Annual Income
– Money Collection
– Percentages
– Averages
– Distances (Small, Medium, and Large)
– Time Difference (military time) – over a 24 period
– Time Difference (AM/PM) – over a 24 period
– Time Unit Conversion (Days, Hours, Minutes, and Seconds)
This app features:
• Send your calculations or conversions by email
• Universal App (iPhone, iPod Touch, and iPad)
• Retina Display graphics
• Fast app switching
• Automatically Saves Your Inputs
• Latest version of iOS is supported
• iPhone 6, 6+, 5 screens and the original 3.5 inch screen are supported
No network connectivity required.