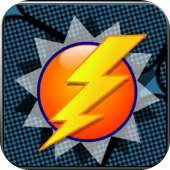 The Ohm's Law for Power, Current, Voltage & Resistance app is an app to get the electronic and electrical calculations using voltage, watts, and amps.
Calculators:
– Current
– Resistance
– Voltage
– Power
As well as the following conversion utilities,
Area Converters
• Square Inches and Shorter Conversion
• Square Feet & Yards & Meters Conversion
Distance Converters
• Inches & Centimeters & Millimeters Conversion
• Feet & Yards & Meters Conversion
• Miles & Kilometers Conversion
Volume Converters
• US/Imperial to Metric Units Conversion
• Metric to US/Imperial Units Conversion
• Inches & Centimeters Volume Conversion
• Feet, Yards, & Meters Volume Conversion
All results can also be emailed through the iPhone email application using an automatically filled-in email template provided with the app.
This app features:
• Send your calculations or conversions by email
• Universal App (iPhone, iPod Touch, and iPad)
• iOS 5 & 6 are supported
• iPhone 5's 4 inch screen and the original 3.5 inch screen are supported
• Retina Display graphics
• Fast app switching
• Automatically Saves Your Inputs
No network connectivity required.

This app is available for a discount to Apple-approved Education institutions through the Apple's Volume Purchase Program.